Serving Nassau and Suffolk County Long Island, NY
Long Island SEO Custom Strategies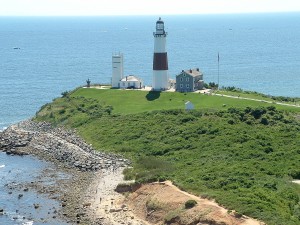 My Long Island SEO strategies are custom created plans that are highly relevant for your specific niche and location whether you are in Nassau County or Suffolk County. I help clients in Huntington, Smithtown, to Oyster Bay and Glen Cove improve their SEO optimization for their businesses. If you have ever vacationed in Montauk, or beautiful Sag Harbor, visited the historic town of Huntington and its night life or the gold coast on the north shore, you know how different each place is, so how do these business rank number one on Google?
Ever wonder how a web page ranks at the top of your search results got there? It's because they have professional Search Engine Optimization. Exactly HOW search engines rank websites is a secret Google will not share, but the main factors they use to rank a webpage are known to those who run SEO experiments.
The first two factors are: Keywords and links. First, the competition in Long Island is strong and many businesses in towns like Huntington and Glen Cove are hiring SEO consultants or other digital marketers to grow their digital footprint online. What this means is for you is that it is no longer easy to rank your website. With everyone sharing the same SEO information, a typical or white label strategy is not going to magically work.
The second thing is that every keyword, niche, business or location is unique and requires different optimization techniques in order to have a successful SEO campaign. Some of these factors are competition in a particular industry or the geographic location will determine the amount of content, keyword usage, number videos, optimized images or whatever is implemented on a site will vary based Google's requirements. The amount of and type of quality content for services you provide and site authority for keyword search like "Long Island Plumber" will have much more competition than a search fro "Plumber Hicksville, NY".
So What Can You Do About it?
Convince Google that you are an authority and relevant for your main money keyword and location. This is where the Long Island SEO strategy comes into play. As a professional SEO consultant, I need to make Google understand that you are important for searches on Long Island and have Google believe you are the best option to show in search engine results. You are who the internet says you are! If we look at search rankings for the keyword Long Island SEO Expert for myself, I had to make sure establish WHO I was and what I do. My website then helps Google know where I am on the web and that I provide a service. My links and citations about my brand show that I am highly relevant for anyone in Long Island, NY or near Hempstead, NY. Taking something like a highly optimized page in mind, we start with understanding your business, the location, the value proposition you offer (services or products), the competitive landscape and the conversion points (how will people purchase, rent or opt into what you are offering). This is how we formulate WHAT we can do to position ourselves in different ways to get Google to understand what you are and who you service and why we are relevant.
A Unique SEO Approach
Verdict Digital Marketing takes an omni channel approach to achieving SEO excellence. Starting with your website, I build a site with a fast page speed built for conversions. With a quick loading, responsive design, we then optimize and add custom content to your website based on what your customers are searching, also called searcher intent  We reverse engineer the process to get the results you want. With Google's algorithm going through 2000 updates a year, it is critical that your brand is built for lfor the long haul. We stay on top of the latest Google changes on a daily basis to ensure our SEO approach stays ahead of the curve.
If your website is not seeing the traffic you need to hit your goals, schedule a call with us today to receive a free strategy session. (908) 543-4SEO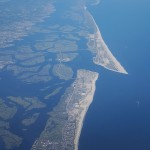 Long Island SEO Expert Keyword Rankings
Lets take a look at a keywords I am in the process of ranking. Why did I select this keyword? After performing keyword research, I selected this search term after reviewing what the best options would be in the next 6 months and those in the long run say 12 -18 months into the future. There were a number of long tail terms that were relevant to me such as "Long Island SEO Consultant", but decided to target "Long Island SEO Expert" as it also included "Long Island SEO", which is a primary keyword that I would like to rank for in the long run, so I could work on three keywords at the same time. You can see in the image that "Long Island SEO" gets more searches but "Long Island SEO Expert" and Long Island SEO Consultant" not only had a better keyword difficulty rating, but better search intent for anyone searching for my services.
Long Island SEO Expert Keyword Research
After assessing the keyword, I personally do an analysis on the top pages and see what features or factors are being considered when ranking this keyword. I examine a number of factors on sites such as domain authority, content, backlinks, etc to see what is the driving force that determines why someone gets a top keyword ranking. The On Page SEO in many cases is transparent, making it easy to see On Page factors like content, header tags, image tags, to be more on target with the top ranking pages.
Long Island SEO Expert online
Now our Long Island, New York SEO strategy to be put into action since we know what the top-ranking pages have in common. We go through each On Page element one by one to update our On Page SEO. Once the site goes live, I create a sitemap and index the site in Google Search Console (GSC) to let Google know about my new pages and while we wait for indexation we can start working other things we can do to get our page top ranking.
Increase CTR and Closing the Long Island SEO Rankings Gap
Now we want to close the rankings gap. We want to work on our Off Page SEO, Google My Business optimization and building local citations. To help our click through rate, we can run some paid ads and post updates on our Google My Business to help boost our rankings. As we start moving up the rankings for both, we will want to see the uptick leads in the form of calls or sales or contact form submissions.
Long Island SEO Consultant Off Page SEO
After the On Page SEO, we explore Off Page SEO or where other websites write about you. Backlinks are one of the oldest ranking factors. They show a vote of confidence in your website and help let Google know that its authority. Getting backlinks is still an important ranking factor. Establishing relationships with websites by performing link outreach or finding websites relevant to your niche via facebook or linkedin. Its an extremely labor intense process, but can pay off if you can get someone to write about you and give you a backlink using anchor text with your keyword "Long Island SEO Consultant" can make a major impact on your rankings.
Conversion Rate Optimization
Once we start generating some traffic and our web pages are starting to rank, we can start to think about conversion optimization. Does our page give the searcher what they want? Is the searcher finding information relevant to their search, is the information encouraging them to act whether it's to purchase, sign up, etc. Google rewards websites with a good CTR and bounce rate, because it shows you are relevant to a searchers query. If we are the best solution to the searchers problem whether it is providing a phone number, directions, or getting them to drive to our law firm to purchase our products.
Additional Long Island SEO Related Content
After Google indexes my original content pages, I'll usually write supporting content pieces that innerlink to my main money page. Supporting topics such as "Why use a Long Island SEO Expert" or "What to look for in a Long Island SEO Consultant" or whatever people are searching. Silo'd Content like this helps establish what your page or website is.
Contact a Long Island SEO Consultant
If you would like to grow your company's online presence, improve your search engine ranking, and increase revenue for your Long Island business, call me and let me help take your business to the next level. Our highly-qualified team of experts is obsessed with beating Googles SEO ranking factors and passion about helping your company achieve online marketing success.