During this crisis everyone is doing everything they can to help others and remain safe. With all the changes in store closures and business hours due to COVID-19, it's important for small businesses to communicate these changes to the public.  Customers are looking for up to date information about the status of local businesses and Google Business profiles are often the first thing they will see.  Google has removed Questions and Answers and disabled Reviews during this time, but there are a few things you can do to control
Here is a list of suggestions on how to use Google My Business (GMB) to get up-to-date information to customers. Hope it's helpful.
Update Your Business Hours
Let people know your business hours have changed, whether you will see clients by appointment only or that you will do consultations over the phone. I know myself after needing to go out to the pharmacy I wondered if they were open or not and if their hours on Google Maps was accurate.
Here is an example how J.C. Penny's updated their hours during this time.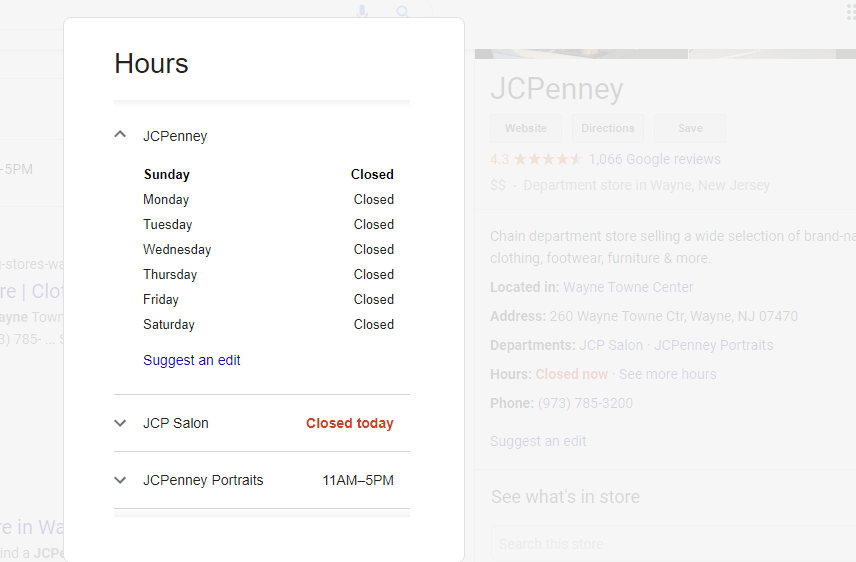 Create a Post
Creating a post on your Google My Business listing is a great way to provide updates on what is going on with your business. Adding information about what products and services you have available. For example, with some medical and law firm clients, we put I an image stating they are still taking consultations and created a short message.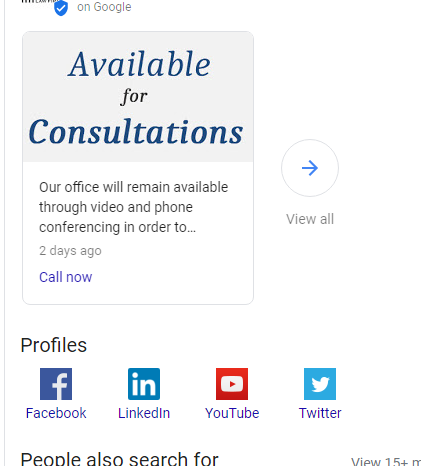 For others we created a post that had an image stating that the company has new temporary hours due to the COVID-19 outbreak.

If anyone who wants to learn more about GMB functionality due to COVID-19 or needs help or has questions on how to handle this situation for their business, feel free to reach out on here or social media